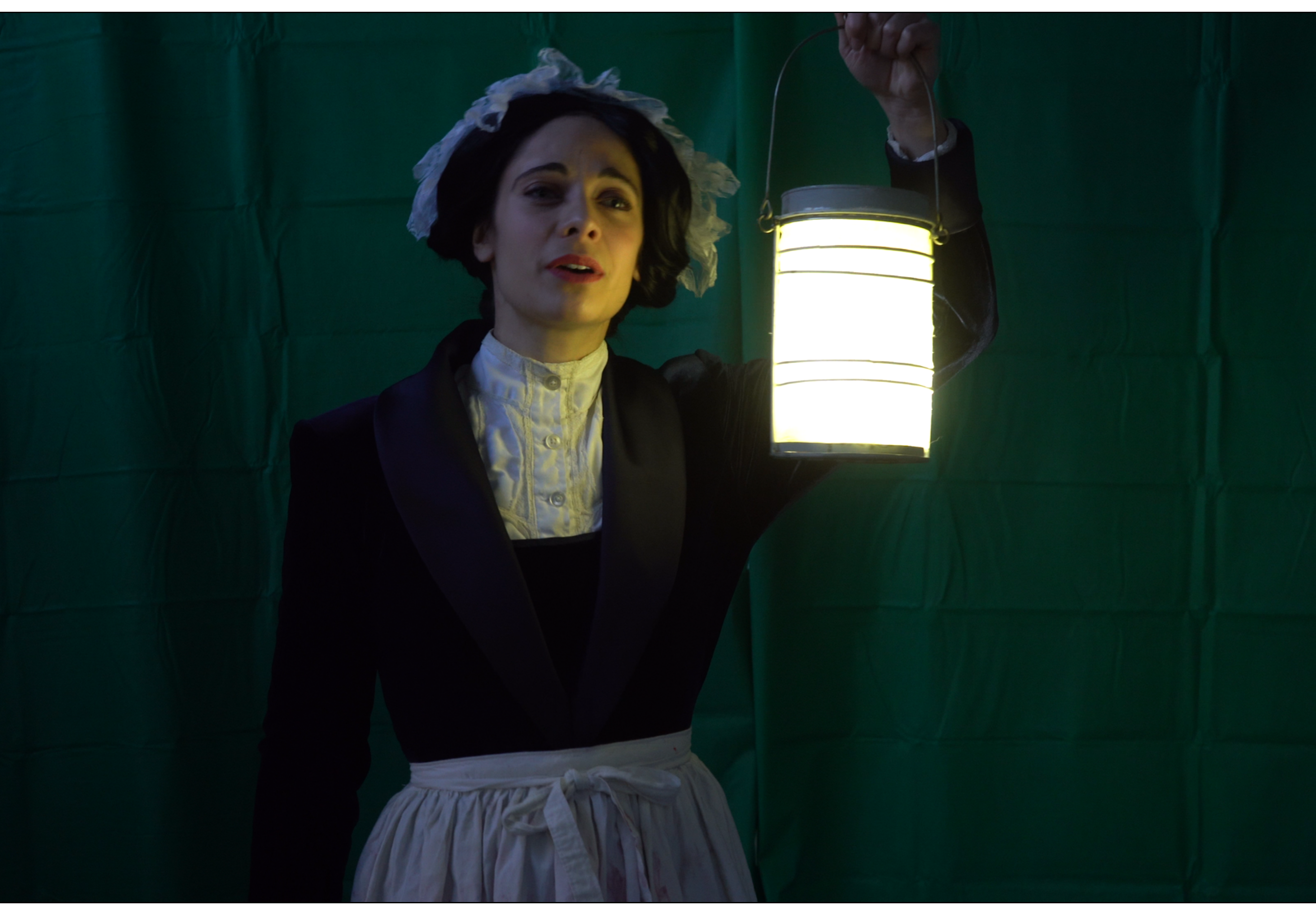 NIGHTINGALE: REGARDING THE LIFE & PASSION OF MISS FLORENCE NIGHTINGALE 
by Pamela Gerke
HEARTS: Health & Arts is producing this film!
CLICK HERE to listen to DEMO SONGS from Nightingale
CLICK HERE for AUDITIONS information
"It was like watching 'Hamilton' about Florence Nightingale!" – Jacob N., age 12
"Last night I had the privilege of seeing a deeply engaging, beautifully acted and inspiring musical performance about Florence Nightingale….It is extremely instructive for young professionals of today about the role of power dynamics that serve as a gatekeeper in how nurses can make a difference in the health and lives of individuals, families and communities." - Marie A. B., Ph.D, ARNP
"There's this meeting place between the longing in a person's heart - like a nurse or a nurse practitioner who desires to serve humanity - and the need of the time you're living... And when the two of those meet, it can bring about great evolution, great expansion and opening of possibilities and new ways of doing things... I saw all of that in the musical." - Interviewee (name withheld), HEARTS: Health & Arts Research, 2020.
THE VOICE OF NURSING
With a musical film about Florence Nightingale, we aim to Nurture the Nurturers by uplifting and empowering the Voice of Nursing.  Our 2020 production tour of the stage musical was halted by the pandemic, at a time when healthcare workers were being catapulted to the forefront of public awareness. This was not the way we planned to celebrate nurses in the year of Nightingale's 200th birthday!
Now we've re-envisioned the musical as a film so that we can still bring her story to you.  The film will be offered free of charge on a YouTube channel and on DVD: our gift to nurses and all healthcare workers, and to anyone else who can be inspired by this story of a powerful woman in history.
The nursing profession of today leads the way in looking at socioeconomic and environmental determinants of health; however, the contribution of nurses is often minimized or dismissed, and nurses themselves suffer from burnout at an alarming rate. That's why we at HEARTS feel it is so important to support and celebrate nurses and help raise the bar on the entire profession.  And we know that The Arts is a powerful way to do that!
Nightingale brings Florence Nightingale's story to life with original music and scenes that make her image relevant for modern audiences, inspire nurses with a powerful role model, and dramatize a crucial part of nursing history.  Nightingale spoke truth to power, caught the old guard in the act of being obsolete, and thereby changed the world.  This musical reveals issues that continue to challenge modern nurses, such as hierarchy, sexism, and bureaucratic obstacles.
The show had a successful tour in 2019 of performances for nursing schools and organizations in the Seattle, Washington area, under the direction of Rachel Rene.  The Bicentennial Tour 2020, directed by Jon Lutyens, was just picking up steam when it was interrupted by the pandemic.
The film production's, the creative team includes: Director Lauren Marshall, Music Director Sam Peters, Director of Photography Ben Kerns, Sound Designer Tom Fallat, Costumer Elizabeth Power, Art Director Céleste Jett, and Hair & Makeup Artist, Hannah Stubbert.
Our production plans have been impacted by health safety guidelines but like Nightingale, we've persisted! We expect to announce a release date sometime in early 2021.  Stay tuned!
SEEKING SPONSORS FOR THE FILM PRODUCTION
Sponsors receive wide publicity, with your name and logo attached to all credits and promotions for the film.  It's a great way to let the public know about your organization and that you support nurses and the creation of health via the arts.  Sponsoring the Nightingale film will help your organization promote its programs, recruit new students or new nurses, cultivate donors, and sponsor educational or social events that expand and enrich its programs.
Join this list of our Current Sponsors:
Washington State Nurses Association, SEIU Healthcare 1199NW, Washington Center for Nursing, King County Nurses Association, Rainier Olympic Nurses Association
If your organization is interested in becoming a Sponsor, please contact HEARTS to receive more information: Contact Us
ABOUT THE MUSICAL
Act I follows Nightingale through her 20's as she struggles to understand her passionate nature and to follow her "call from God," all the while chafing at the expectations placed on her by her wealthy British family and Victorian society.  In Act II, Nightingale supervises female nurses in the Crimean War where she creates order out of chaos, despite the horror of war and opposition from entrenched medical and military authorities.  By the end of the Crimean War she had become world famous and during the last fifty years of her life she worked for healthcare reform, the creation of nurse training and the profession of nursing, and much more.
Quotes (names withheld) from audience members, January-February 2020, from interviews conducted by HEARTS: Health & Arts Research Team
I told the playwright and composer that this was just really healing… this is a profession and also a calling, but at the end of the day you just have to grit it out, and fight it through, and know what you're doing it for.
I see so much of her in myself and myself in her.  She had to fight against the existing paradigm, the very limiting beliefs.  And she endeavored to find ways to change things over time.
There were certain phrases in that musical that really rang true to me… And one of them was when she spoke about being in full possession of herself… The woman who wrote this, her writing is very important.
I think the scene with the soldiers who were in their bed singing affected me the most. That entire scene and the song were just fantastic, and we all talked about it afterwards… It was so haunting and really to be remembered.
Photo: Florence Nightingale, "Lady with the Lamp," played by Miranda Antoinette (Seattle, 2020)